The Family and Consumer Sciences Program offers the families of Bedford County information and educational programs about food and nutrition, health, family finances and human development.
Food Preservation
The skills and information needed to safely preserve the foods we grow, hunt and catch is taught through the canning college and food preservation workshops. Pressure canner dial type gauges are tested for accuracy each year free of charge. Call to schedule an appointment. Publications on canning and freezing foods are available on-line below or at the office. Check out the produce information pages with preserving links at the bottom of each page.
Programs for 2021:
Tai Chi for Diabetes
Click here for Tai Chi for Diabetes Flyer.
Extension Explores: Food Preservation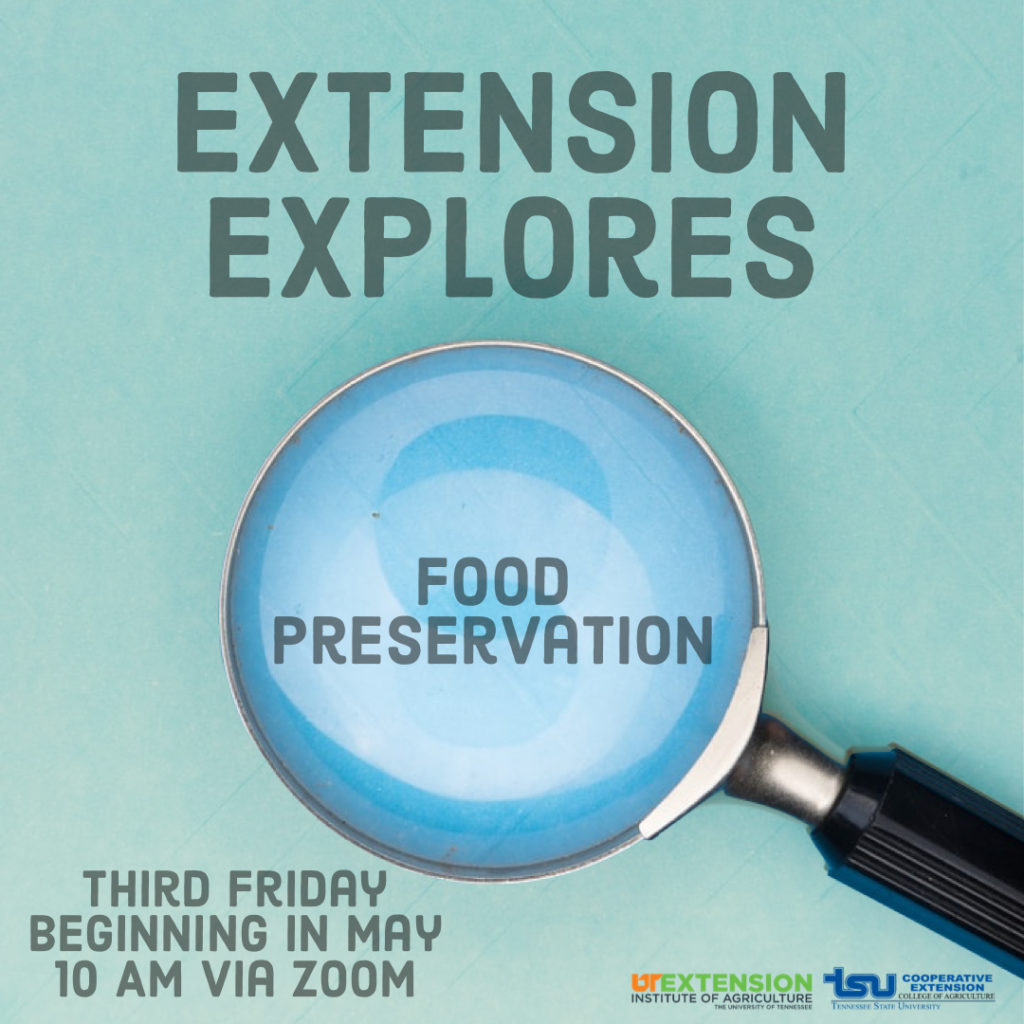 May Marathon Month
Click here to register on-line.
Dining with Diabetes
Tai Chi for Arthritis
Take Charge of Your Diabetes Virtual Program